Blackpool
Blackpool Balloon Bash 2020
Welcome to Blackpool Balloon Bash and thanks for checking out our dedicated page.
Here you'll find our deals, the latest products and where we're located at the convention.
It's our first year trading and visiting the Bash and we are so excited to be your shop for the weekend!
If you don't already know us, my name is Jamie and my wife is Becky. Becky does normally attend events with Playtime, but this year has missed out due to being pregnant with our little baby girl!
We have tried to bring as much of a variety of stock as we could fit in the van, but if there is anything you would specifically like make sure to purchase it at the start of the Bash so you don't miss out.
We hope this page is handy during the Bash and look forward to seeing you on the stand.
Jamie, Becky and Bump
Where to find us…
We are in the Lancastrian Suite.
We'll be open most of the Bash, however, we can only bring limited amount of stock.
If there is anything specific you want, ideally pre-order it or visit the stand Friday or Saturday.
Our latest products…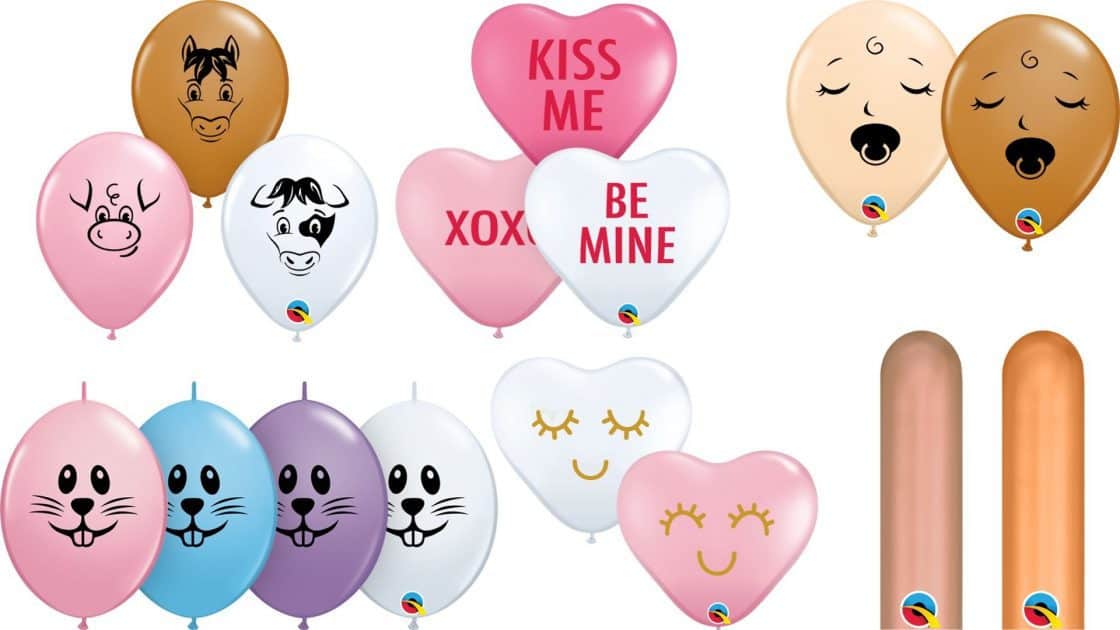 We have some great new products that you won't want to miss at the bash including:
– 5″ Farm Faces
– 6″ Love Expression
– 5″ Sleeping Baby  Face
– 6″ Rabbit face Quicklinks
– 6″ Eyelashes
– 260Q Chrome Copper and Chrome Rose Gold
– LED Balloon Lights
– Custom "How to Balloon model" videos
– Balloon Print Merchandise
– Exclusive 7″ Chrome Assorted
Our convention deals…
10 Bag DealOur convention exclusive deal.

10 Bags for £47 saving £4.See the range here25 Bag DealWe've kept the 25 bag deal at last year's convention price…25 bags for £115, saving you £12.50!See the range here50 Bag DealWe've kept the 50 bag deal at last year's convention price…50 bags for just £220, saving you a huge £35!See the range hereChrome 260Q 3 for £33Make sure you act quick on this great deal.
3 bags of chrome 260Q for £33! A saving of £3.See the range here
Previous
Next
What's on…
This year the Bash brings you three incredible instructors each with fabulous workshops.
Click the schedule below to enlarge the image.
Don't miss out on News and Offers…
Sign up to our newsletter by clicking below!
SIGN UP HERE

If you like us at the Bash, we'd love it if you Like us on Facebook too 🙂